Ten Pantry-Friendly Recipes
One of the biggest concerns I hear about food storage is being able to use it, so that it doesn't go bad. I remember when my great-grandparents passed away dumping out jar after jar of food. We don't want to do that! 
We usually buy things that we eat regularly for our storage, but I have started collecting recipes that prioritize canned goods, and the pantry basics, and making hard copies, in case there were ever an emergency where we would need to eat from our storage. Today, I am sharing recipes that I have found, and family recipes that we regularly use in our home.
Mushroom Chicken
Chicken thighs
3 cans of cream of mushroom soup
Seasoning salt 
Italian seasoning 
Montreal seasoning 
Oregano 
Season taste
Bake at 375 for an hour
Serve over rice
Homemade Rice-a-Roni
½ cup vermicelli broken in ½ inch pieces
1 cup of long grain rice 
4 tsp of chicken bouillon
1/2 tsp Italian seasoning 
1 tsp parsley
2 ¾ cup water 
2 Tbsp butter
In a large skillet, melt 2 Tbsp butter. Add broken pasta and rice. Cook until lightly brown.
Add water and seasonings. Bring to a boil. Reduce heat to low and cover.
Cook for 15-20 minutes, stirring occasionally, until water is absorbed.
https://www.plainchicken.com/homemade-chicken-rice-roni/
Spanish Rice 
2 cups of rice 
1 Tbsp of tomato caldo
1 Tbsp of chicken caldo 
Add seasoning to water as you cook rice as normal.
Mexican Rice
1 Tbsp olive oil
½ cup of onion
2 cloves of garlic 
1 cup rice 
2 cups chicken broth
1 can of black beans 
1 can Rotel tomatoes
1 can corn 
½ tsp salt
¼ tsp black pepper
2 tsp cumin 
¼ tsp paprika
¼ tsp cayenne pepper
2 tsp lime juice
In a stockpot over medium heat, heat the oil. Add the onion and saute for 4 minutes. Add the rice and garlic, stir to coat the rice and saute for 2 minutes. Add the chicken broth, black beans, Rotel, corn, salt, pepper, cumin, and paprika, bring to a simmer, cover and lower the heat to medium-low and cook for 20-25 minutes, until rice is cooked. Add lime juice and season to taste with salt and pepper. Serve garnished with cilantro, sour cream, and shredded cheese.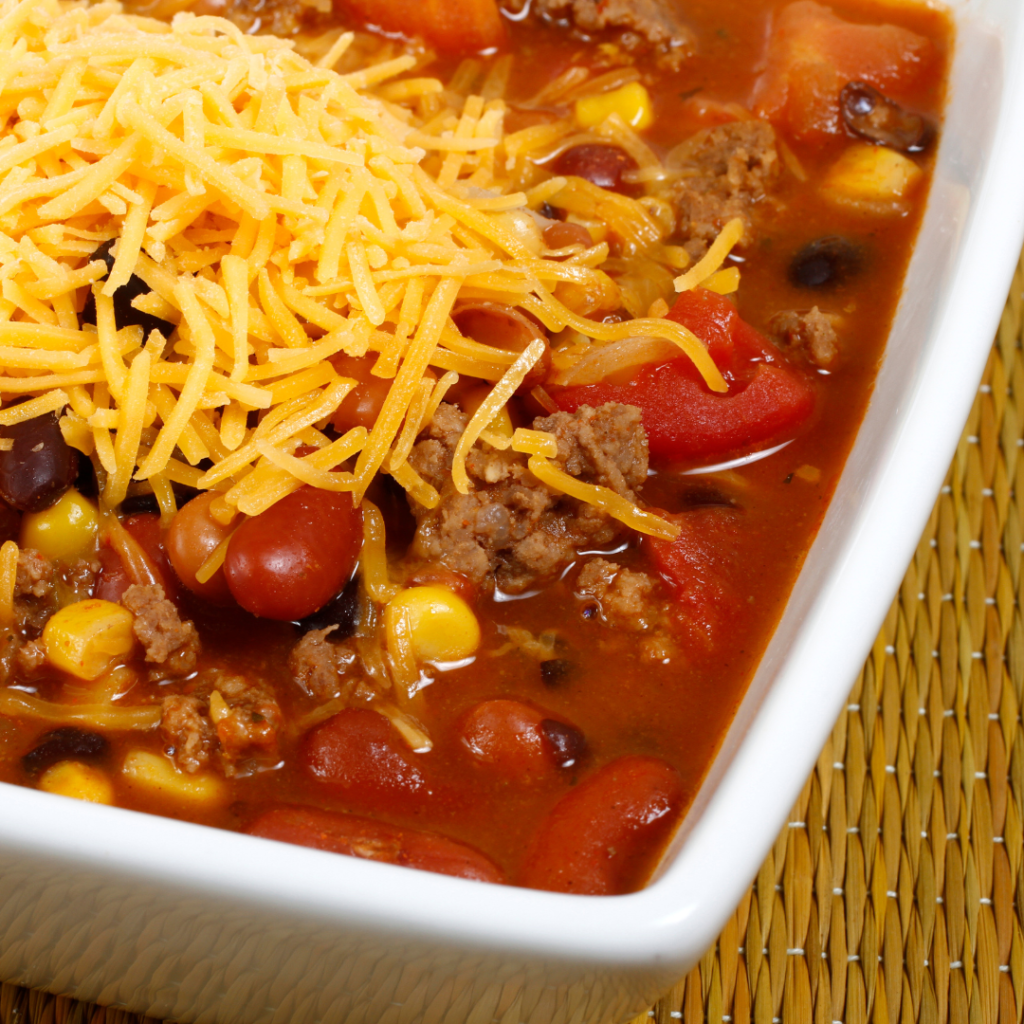 Taco Soup
1 lb. of ground beef
½ of an onion
2 cans of diced tomatoes
1 can of corn 
1 can of black beans 
1 can of green chilies
½-1 Tbsp. garlic
1-2 tsp. Taco seasoning
Brown hamburger and onion with garlic and taco seasoning. Drain extra grease and add tomatoes with their juices. Add cans of chilies and drained corn and beans to the pot. Simmer until heated through.
Pantry Chili
1 lb. browned ground meat of your choice
2-3 cans of beans drained (different kinds, I like to do a black bean, a kidney/red bean, and sometimes a baked bean for a fun flavor twist) 
1 can green chilies 
1 can chili 
1 Tbsp. barbecue sauce
1 tsp. Cumin 
1 tsp. Taco seasoning
1 tsp. Cayenne pepper
2 tsp. Minced onion
1 tsp. garlic
Combine in pot and heat until warm. Serve with cheese and sour cream.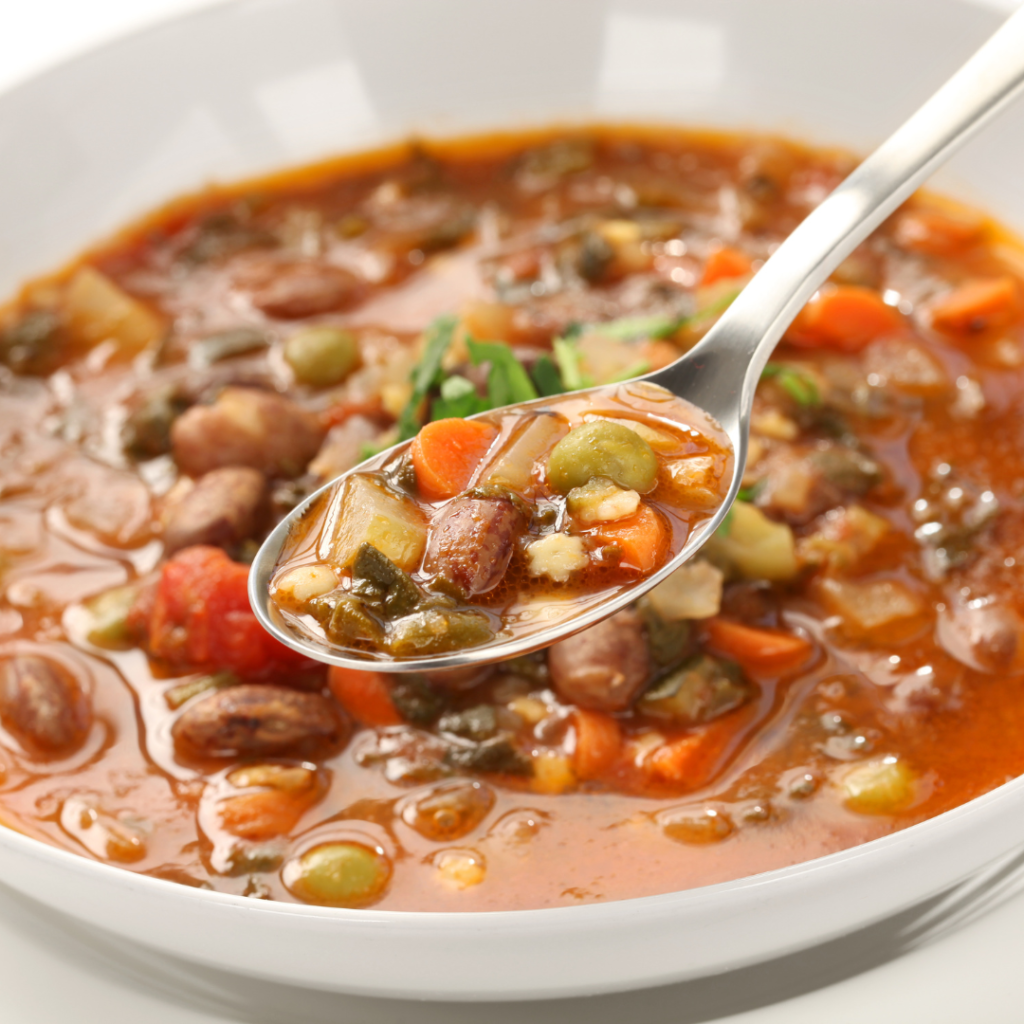 Corn Fritters
2 cups of corn
1 egg
¼ cup of flour
¼ cup of cornmeal 
1 pinch salt and pepper 
½ cup parmesan cheese
Vegetable Oil for frying
Begin heating the vegetable oil in a frying pan on medium heat. Add the corn, cornmeal, flour, egg, parmesan cheese, salt, and pepper to a medium-sized bowl. Mix together and press into a ball in your hand to create a fritter. Add to the hot vegetable oil and press down easily with your spoon or spatula to make a patty. Fry on each side for five to six minutes or until the fritters are golden brown and crispy on each side. Remove from skillet and place on a paper town to drain the oil. Serve https://www.backtomysouthernroots.com/corn-fritters/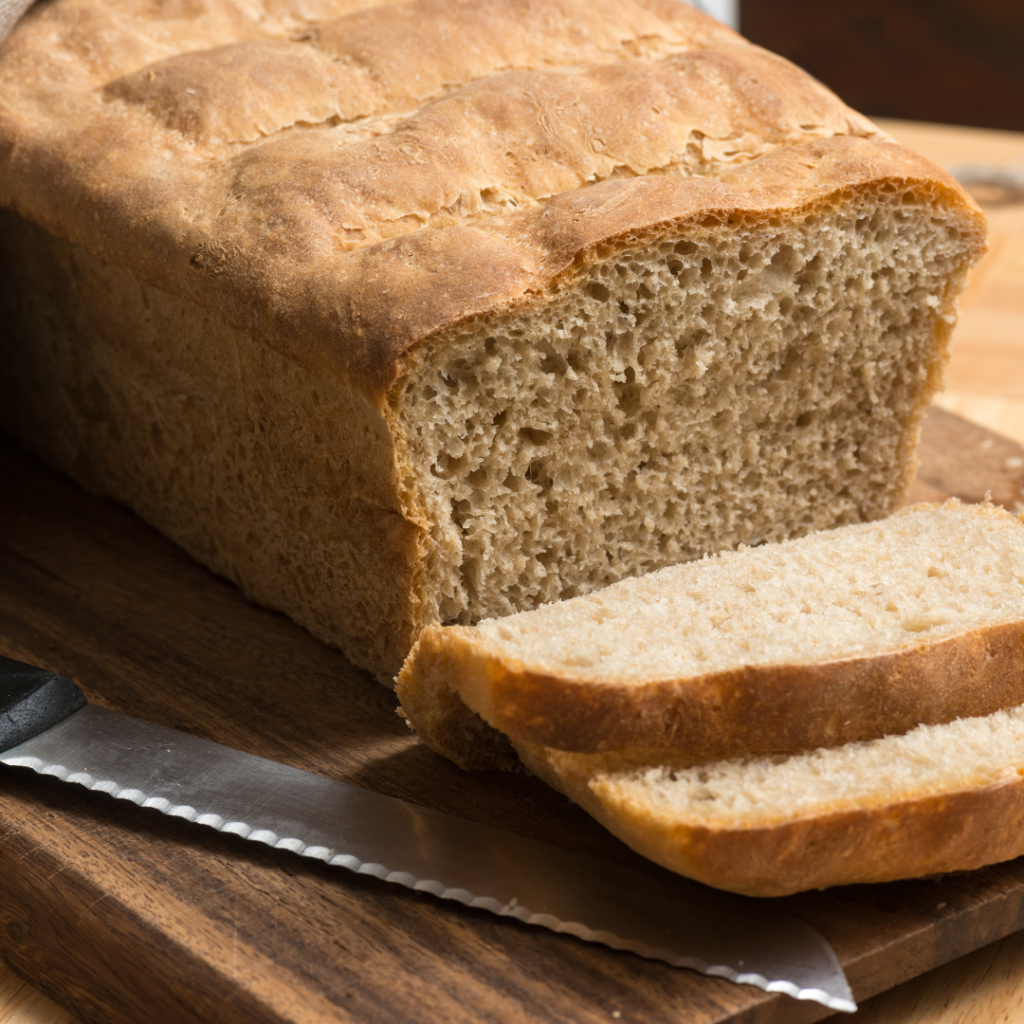 Homemade Bread 
2 cups warm water
1 Tbsp yeast 
¼ c honey or sugar
2 tsp salt 
2 Tbsp oil 
4-5 ½ cups flour 
Prepare the dough: In a large bowl or stand mixer add the yeast, water and a pinch of the sugar or honey. Allow to rest for 5-10 minutes until foaming and bubbly. (This is called "proofing" the yeast, to make sure it is active. If it doesn't foam, the yeast is no good, and you need to start over with fresh yeast). Add remaining sugar or honey, salt, oil, and 3 cups of flour. Mix to combine. Add another cup of flour and mix to combine. With the mixer running add more flour, ½ cup at a time, until the dough begins to pull away from the sides of the bowl. The dough should be smooth and elastic, and slightly stick to a clean finger, but not be overly sticky. Add a little more flour, if needed.
Knead the dough: Mix the dough for 4-5 minutes on medium speed (or knead with your hands on a lightly floured surface, for 5-8 minutes).
First Rise: Grease a large bowl with oil or cooking spray and place the dough inside, turning to coat. Cover with a dish towel or plastic wrap and allow to rise in a warm place* until doubled in size, about 1 ½ hours. Spray two 9×5" bread pans generously with cooking spray on all sides. (I also like to line the bottom of the pans with a small piece of parchment or wax paper, but this is optional.) Punch the dough down well to remove air bubbles. Divide into two equal portions. Shape each ball into long logs and place into greased loaf pans.
Second rise: Spray two pieces of plastic wrap with cooking spray and lay them gently over the pans. Allow dough to rise again for about 45 minutes to one hour, or until risen about 1 inch above the loaf pans. Gently removing covering.
Bake: Preheat oven to 350 F. Bake bread for about 30-33 minutes, or until golden brown on top. Give the top of a loaf a gentle tap; it should sound hollow. Invert the loaves onto a wire cooling rack. Brush the tops with butter and allow to cool for at least 10 minutes before slicing. Once cool, store in an airtight container or bag for 2-3 days at room temperature, or up to 5 days in the refrigerator.
https://tastesbetterfromscratch.com/bread-recipe/  
Hamburger Pasta
1 lb. hamburger
1 pkg. Elbow noodles
1 can diced tomatoes
1 can corn 
1 cup shredded cheese
1 cup ketchup 
Opt. chopped onions, diced zucchini
Brown hamburger (with onions if you add them). Cook pasta until soft and then strain. Add canned tomatoes and drained corn. Add ketchup until pasta is red and coated. Add cheese and let it melt. Serve.
I hope these recipes can help you keep up with rotating your food storage! Let me know in the comments what other kinds of recipes you'd like to see!